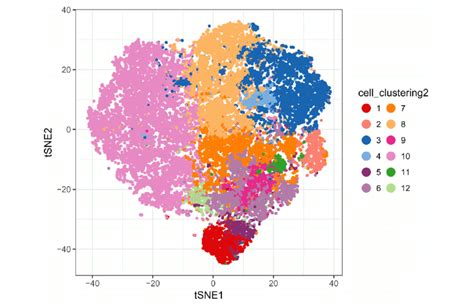 Online training: Advanced Data Analysis Tools and Plugins in FlowJo Wednesday, June 15th, 4pm
do you perform multi-parametric flow cytometry experiments and consider yourself experienced in using FlowJo?
Then the upcoming online training by Dr. Jean-Marc Doisne from the Immunology Department of the Pasteur Institute in Paris might be of interest to you.
He will present a classic workflow, from cleaning the data, concatenating files, 2D reduction with UMAP or TSNE, and clustering by PhenoGraph or FlowSOM.
Jean-Marc Doisne obtained his PhD in immunology from the University Paris in 2004, studying the HIV-specific T cell response during HIV primary infection. During his postdoc he focused on the characterization of the iNKT (invariant NKT) cell subset. He joined as a Research Associate the Colucci's Lab at the University of Cambridge (UK) and worked on mouse and human innate responses in the uterus. During this time he was also the responsible for the FACS instruments and trainings. In 2016 he joined Pasteur Institute (Di Santo's lab) to work on HCMV infection in humanized mice and then obtained his permanent position as Flow Cytometrist (Ingénieur de Recherche Expert) in 2017, with the main aim to characterize innate lymphoid cells.
His expertise is: the development of complex panels (>40 parameters); testing and setting up new instruments; establishing new dyes; the analysis of complex FACS datasets. He is also referents for Flow Cytometry in the Institut Pasteur. He works on BD instruments (-Scan, -Calibur, -Canto II, ARIA series, LSR II, Fortessa and Symphony A5) and spectral SONY ID7000 (6 lasers).
(https://research.pasteur.fr/en/member/jean-marc-daisne/)
The training will take place as an online seminar via zoom on Wednesday, June 15th at 4 pm.